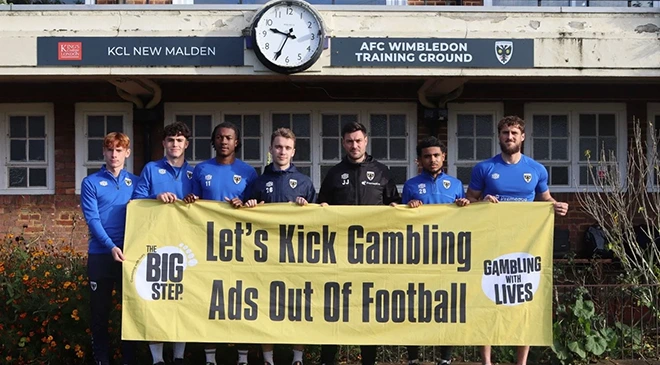 AFC Wimbledon is now one of 35 football clubs to have partnered with the Gambling with Lives charity's The Big Step campaign, which has set out to end the advertising and sponsorship of gambling in UK football. The move was voted on by members of the Dons Trust organisation that owns the club, and 79% were in favour of the backing. AFC Wimbledon will join the campaign's efforts in tackling gambling by promoting preventive messages, along with using its resources on training and education surrounding the risks associated with gambling.
Johnnie Jackson, the club's manager, highlighted the harms caused by gambling, noting how its negative consequences and the specific issue of suicide "touched a lot of people." He continued, saying that the level of support the club's decision received showed the pervasiveness of gambling-related issues and how individuals and their social circles are impacted by them. He also put an emphasis on the importance of gambling awareness. In addition, member of the Dons Trust Board Michele Little pointed out that the club had already decided to refuse offers for the promotion of gambling or not partake in advertising campaigns.
This club's partnership with The Big Step was announced amid increased awareness of gambling-related issues in UK football. As shown in the announcement, a 2023 study by the Office for Health Improvement and Disparities revealed that gambling leads to nearly 500 suicides in England on an annual basis. Moreover, although the Premier League made the decision to remove gambling advertisements from the front of football players' shirts starting the 2026-27 season, such ads constituted a mere 7% of the up to 3,500 gambling logos seen while a given Premier League game was underway, according to another study. Finally, data showed that football fans were exposed to 11,000 gambling messages in August, specifically during the Premier League season's opening weekend.
Both Fans and Players Are at Risk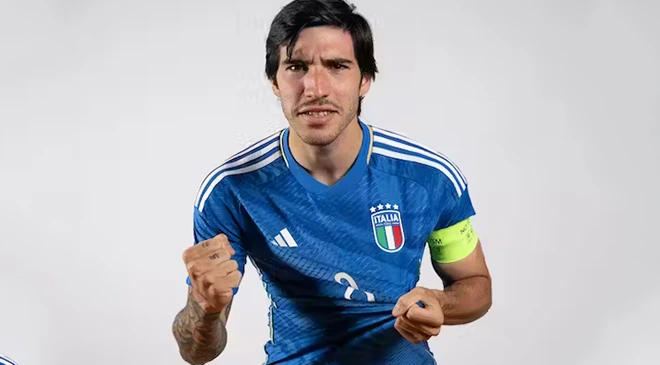 A number of professional football players have faced consequences for partaking in sports betting. Among them is midfielder for Newcastle United F.C. Sandro Tonali, who is serving a 10-month suspension issued by Italy's gambling authorities after he admitted to having wagered on sports. Apart from Tonali, Harry Toffolo, Lucas Paqueta, and Ivan Toney are other examples of players that have been punished or investigated for alleged sports betting.
This issue was highlighted by the Communications Manager of Gambling with Lives and The Big Step, Tom Fleming. He first expressed the movement's delight in being granted support by AFC Wimbledon. Fleming then noted how gambling advertising is neither healthy nor popular among fans, especially when one takes into consideration the significant increase in frequency of prominent players falling victims to the harm gambling is typically accompanied by.
Fleming also claimed that, as shown in 2023, "football is incapable of self-regulating." According to Fleming, lobbyists continue to hope for the UK government to make a stand against football-backed gambling advertisements and introduce legislation that will put a stop to the practice. As this is not yet reality, however, he emphasised how important it is for AFC Wimbledon and other prominent clubs to keep their fans safe from gambling.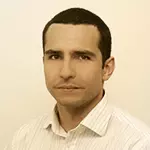 Daniel Williams
Daniel Williams has started his writing career as a freelance author at a local paper media. After working there for a couple of years and writing on various topics, he found his interest for the gambling industry.