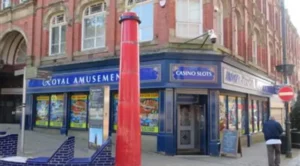 Gaming company Royal Amusements was not given permission to establish a gaming hall in Sheffield. The casino was going to be located on the premises of a Fargate property that used to house a nail salon, which prompted the South Yorkshire Police to raise concerns, given the location's reputation of being an area with high levels of crime.
Although the police would eventually lift its objections, the project still faced strong pushback from the Changing Sheff residents' association, along with complaints from a variety of church groups, the Sheffield City Council's Public Health office, and the Sheffield Green Party. Ultimately, the city's licensing committee rejected Royal Amusements' application.
Main Concerns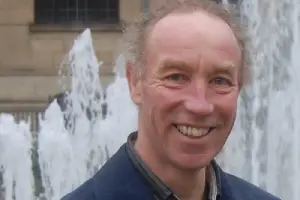 The prevention of problem gambling was cited as one of the main reasons behind the committee's decision. As reported by YorkshireLive, Greg Fell, director of Sheffield's Public Health, said that the issue of gambling-related harm is not sufficiently addressed in the UK and Sheffield specifically. He also raised concerns regarding the proposed gambling establishment's proximity to an NHS gambling addiction centre, as well as the fact that the Fargate location is a place frequented by at-risk individuals, i.e., homeless people and individuals with mental health disorders. Rev Jonathan Haigh, Methodist Minister of the Victoria Hall Methodist Church, also put an emphasis on the issue of vulnerable members of the public being exposed to a gambling hall.
Another public figure to express his disapproval of the project was City Ward Councillor Douglas Johnson, who stated that a gambling hall would undermine current financial efforts to improve the Fargate area. Furthermore, he emphasised on Fargate being a residential area despite how Royal Amusements insisted otherwise.
Royal Amusements' Response
Representative of Royal Amusements Mohammed Ilyas pointed out that the company already operates nine gambling halls. He also explained that although several of the establishments are located in areas struggling with crime, specifically in West Yorkshire and Greater Manchester, none have been subject to negative scrutiny from gambling authorities after decades of operation.
According to Mr Ilyas, Royal Amusements' employees are well-equipped to discern and address potential issues. The company's staff is known to monitor clients for signs of problem gambling, and when such individuals are discerned from a gambling venue's regular customers, the staff is trained to offer adequate assistance. What is more, he pointed out that children are prevented from entering Royal Amusements-run gambling arcades, as failing to do so would lead to the company being stripped of its permits.
Mr Ilyas also highlighted the fact that South Yorkshire's police force withdrew its complaints as a result of the gambling company complying with additional licensing conditions. According to him, the location would not house exciting slot and bingo machines that would incite young individuals to gamble, and each piece of gambling equipment contained information regarding the practice of responsible gambling. In spite of this, Royal Amusements will not be granted a licence to open the planned gambling establishment.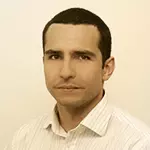 Daniel Williams
Daniel Williams has started his writing career as a freelance author at a local paper media. After working there for a couple of years and writing on various topics, he found his interest for the gambling industry.